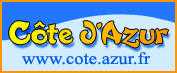 Hotels antibes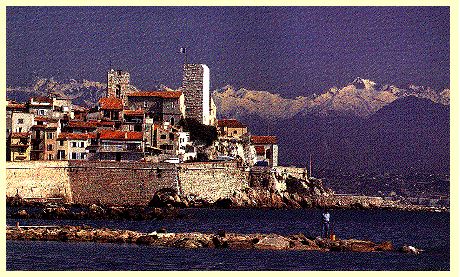 ---
Vieil Antibes

Situated on a rocky headland facing Nice and the Baie des Anges, this former trading station was so often raided and pillaged by invaders in pre-Christian times that the natives appealed to Rome and order had to be restored by Roman Legions. Forty-two years before the birth of Christ the Romans strengthened the defences and as a result this became a powerful Roman bastion. By the fifth century Christianity had come to the city which was elevated to the status of a bishopric, and so it remained until the year 1244 when the bishopric was transferred to Grasse . During the great schism in the church, the Bishop - forced to make a choice - sided with the Pope in Rome. As a result, King Clement VII confiscated his property and handed Antibes over to the Grimaldi family.

Invasions, and the threat of more invasions continued throughout the Middle ages and the city was laid waste by pirates and the armies of Charles V or those of Savoy. Eventually it was restored to the French under Henri II, and fortified anew by his successor, Henri IV.

The old town of Antibes is still confined within its original walls which precisely follow the old Roman defences. The church was founded in the twelfth century and almost all of it has now disappeared except for the square tower. In the centre of this is the bell tower, the nave and relics from the 16th and 17th centuries.

Perhaps one of the two most outstanding features of this part of the coastline is the castle tower built on a terrace jutting out to the sea. At one time it was a Roman castrum, then a residence of the Bishops who held it for several centuries, and then it became the castle of the Grimaldi family until they relinquished it in 1608. This and other buildings today surround a square which was originally built in the fourteenth century and restored some hundred or so years later. The citadel houses the Grimaldi museum, one floor of which is devoted to the works of Picasso who returned to Antibes just after the end of the second world war.

The other outstanding feature of Old Antibes is the 16th century ramparts, built by Henry II in 1550. Built on solid rock the ramparts are still intact and rise straight out of the sea. On its west side is the bastion of Saint-André, an archaeological museum housing a collection of shipwrecks and underwater relics.

Inside the ramparts is the Old Town of Antibes , with its narrow streets, fruit and flower market, and small squares clustered around the Place Nationale. According to season, gladioli, tulips, carnations and roses in particular are snapped up by morning shoppers in the Provencal Market.


---

Created, composed, and constructed by Virtual Riviera 1995
---