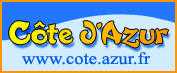 ---


Riviera Writers

-=-=-=-=-=-=-=-=-

Many English-language writers have lived, loved, and worked here in the French Riviera.

Some of them were convalescents some refugees

Others were party goers perhaps most glamorously personified by F. Scott Fitzgerald shown here. (And, as with any good party, there was the hangover )

A number of scribes have forsaken countries of their birth to join the large expatriate community in this beautiful part of the world.

A few, the holiday makers have visited, worked, and then packed their bags and gone home.

Their judgement is, shall we say, suspect.
---
---

Created, composed, and constructed by Virtual Riviera 1995
---