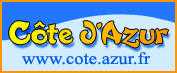 Hotels cannes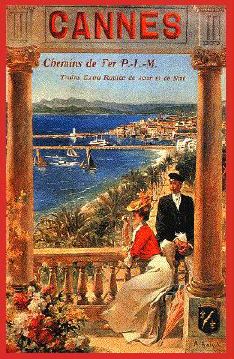 "Young men should travel, if but to amuse themselves." - Lord Byron. Don Juan.
---
CANNES
-
THE BIRTH OF AN
INTERNATIONAL RESORT
A former Lord Chancellor of England, Lord Brougham, is credited with having "invented" Cannes when he was detained there while on a trip to Italy in 1834, because a quarantine order prevented him from crossing the River Var into Nice . Milord Brougham, a former Chancellor of all England, so liked the place that he built himself an Italianate villa on a hill just outside the town and persuaded those friends who would listen to live there too, especially during the winters as the climate was so mild. Others also built themselves palatial homes, and the village became a town and prospered.


Lord Brougham placed it on record when he wrote that he had "been enjoying the delightful climate of Provence, its clear skies and refreshing breezes, while the deep blue of the The Mediterranean stretched before us. The orange groves perfumed the air while the forest behind, ending in the Alps, protected us from the cold winds of the north."



Forty-five years later, such was his influence on his friends and others, that Cannes had acquired many spacious villas, almost fifty hotels and a thriving market in house-and-estate-building. On the centenary of his birth the citizens of Cannes unveiled a statue of him and celebrated with a week of festivities including flower shows and regattas. Fashionable gentry from Queen Victoria's court visited for holidays, and not wishing to offend them, the citizens discontinued some of their long- established customs, such as carrying the dead, uncovered, through the streets before burial.


Thus the formerly poor fishing village of Cannes, happy at the resulting prosperity, and needing a symbol of its new fame as a resort for aristos, adopted Lord Brougham, and built their statue of him in bronze. By this time, people were coming to the Côte d'Azur for their health because the climate was so friendly all the year round. But as the word got out people started to arrive purely for pleasure - and as their numbers grew, so the local builders and entrepreneurs saw their opportunity and built fabulous hotels that were very ornate with palm courts and an endless menu.


For those who could afford it, opulent villas were built in the style of Russian Trianons and Indian palaces. Plants were introduced which seemed appropriate for the area. From Africa came eucalyptus, from Australia mimosa, and in 1864 the Phoenix Canariensis was introduced better known as the palm tree - without which any Film Festival interview would not be complete.


---

Created, composed, and constructed by Virtual Riviera 1995
---